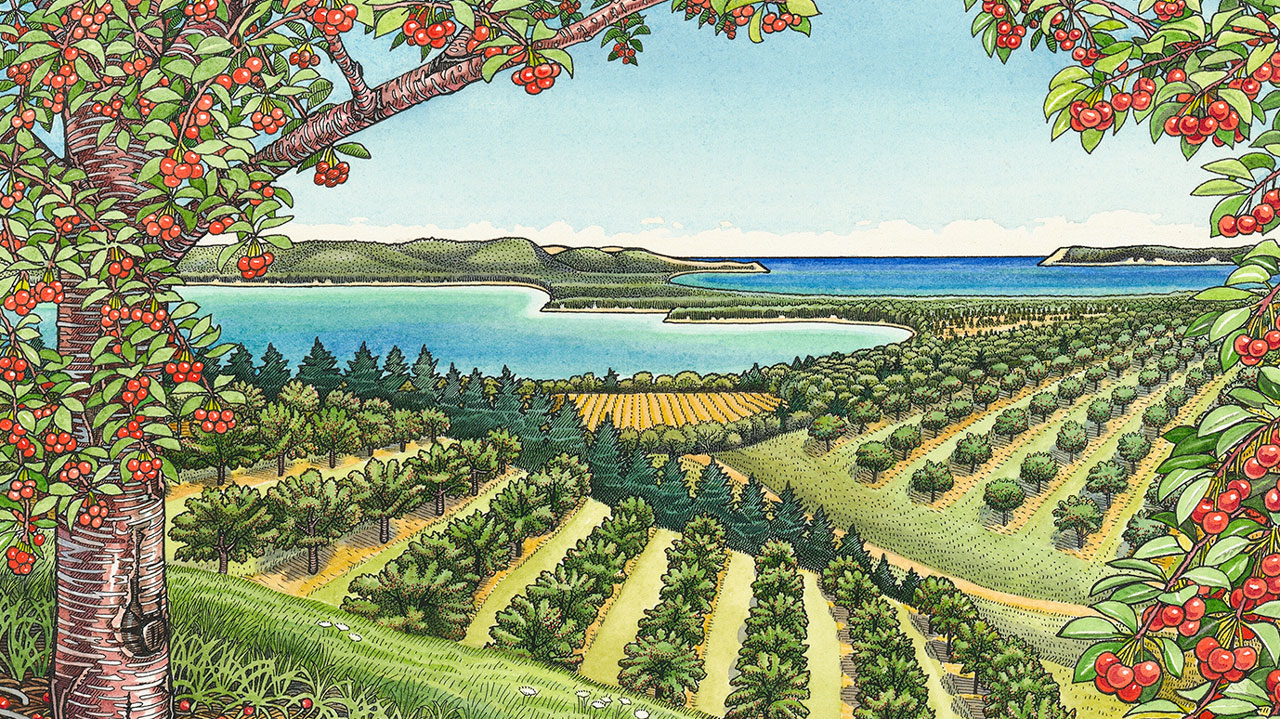 About Cherry Republic
Cherry Republic is about as far from Corporate America as you can imagine. So when we set about to craft a Mission/Vision/Values statement, we knew it would be a bit unconventional. No corporate speak. No management buzzwords. No pretense. Our Core Values would be a genuine, heartfelt description of who we are and who we strive to be each day. It would be a living document, not something trapped in a dusty binder or relegated to a Cloud-based file.

Cherry Republic celebrates Michigan's Montmorency Tart Cherry through its 200+ cherry-based products including chocolate-covered cherries, BBQ sauces, jams, jellies, salsas, nut mixes, ice cream toppings, baked goods, condiments, soda pop, cherry wine and cherry beer. The company employs approximately 80 year-round workers and has retail stores in Glen Arbor, Traverse City, Ann Arbor, Holland, Frankenmuth, and Charlevoix. Since its inception in 1989, the company has donated $2 million to nonprofits that positively impact the environment and communities throughout Michigan.

Thus the birth of Life, Liberty, Beaches & Pie. It's our mantra, and you'll find its words emblazoned in every corner of the Republic. These are values that mean the world to us, and we strive to live them everyday.
Core Values
Life (LOCAL)
We capture and share the vital spirit of cherries and Northern Michigan.
Liberty (SELF DRIVEN)
For Cherry Republic to go from good to great, each employee must feel fully charged and free to innovate new ways to get things done and grow this company.
Beaches (HAVE FUN + BE GOOD)
Be light hearted like the breezes, resilient like the sand and fun loving like the waves.
Pie (GENEROSITY)
We gratefully share the earth's abundance. Generosity is our foundation and is the value that most defines our special company.
We Journey (PERSONAL GROWTH)
Together as a team, we overcome to reach the big open spaces where we can spread our wings and soar.