History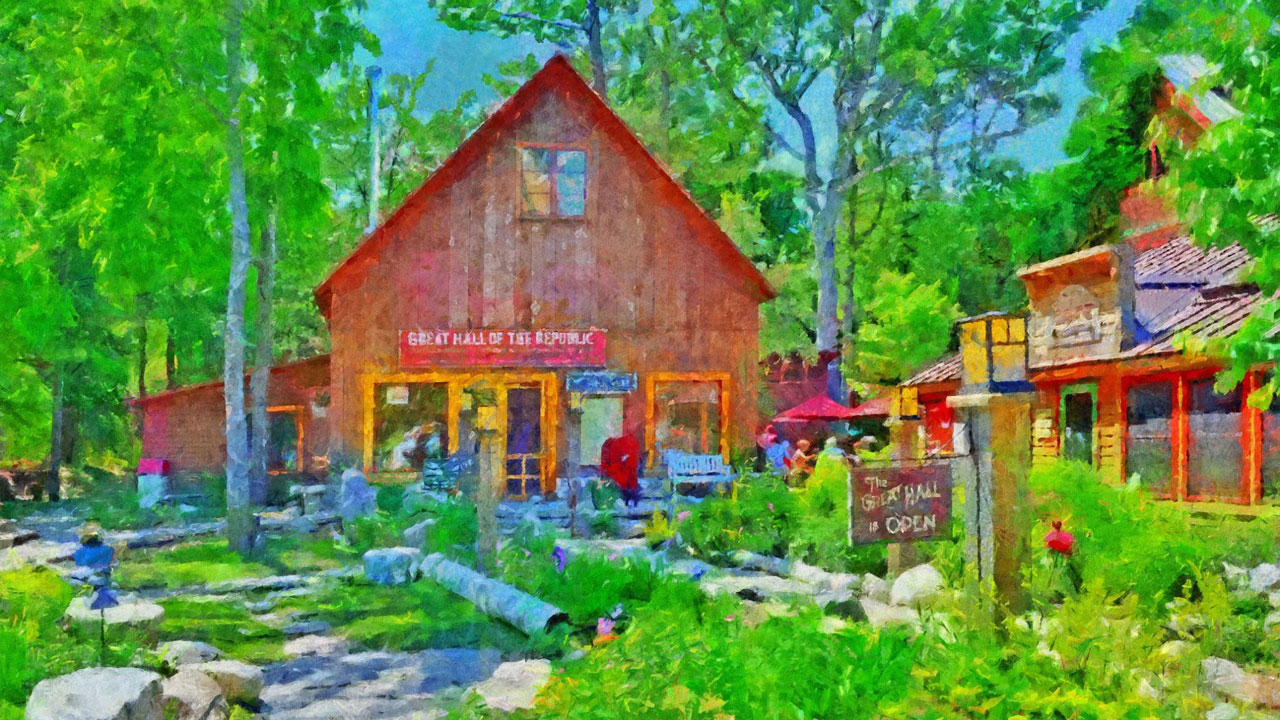 The first time you step onto Cherry Republic's Glen Arbor campus, you immediately know you are somewhere special. A crooked flagstone path is lined with birch-tree logs -- perfect for sitting a spell to sip a cherry soda and take in the beauty of the property's cheery perennial gardens. Follow the path to The Great Hall, which is flanked on either side by The Cherry Public House and The Winery -- all three buildings equal parts charm and nature-filled whimsy.
Step inside The Great Hall where soaring timber frame beams evoke the spirit of a forest cathedral, and product displays of all-things-cherry boggle the senses. Generous bowls of dark chocolate-covered cherries and fresh cherry salsa evoke a welcoming spirit of hospitality.
Of course nothing this unique happens overnight, and the Cherry Republic story is as colorful as its flowering gardens and quirky hand-painted signs. It all starts with Bob Sutherland, Cherry Republic president and fiercely proud Glen Arbor native, whose love of Northern Michigan and the cherry industry is palpable.
Humble Beginnings
In 1989, with barely enough money for gas and no funds for college, Bob started selling Cherry Republic T-shirts sporting the motto "Life, Liberty, Beaches and Pie" out of the trunk of his car. The shirts were a hit, and a few years later Bob decided to test the waters with a cherry-inspired cookie: the now-famous Original Cherry Boomchunka.
Without a retail space to call his own, Bob hit the road again -- this time delivering his oversized cookies to area grocers and convenience stores, often losing up to $500 each week.
But eventually the cookies were a hit, and retail space was a necessity. Bob upgraded from a 3-stall garage where he had been storing his T-shirts to a 10 x 10 'store' where he fashioned shelves from an old farm market to display his eight different products. Next, a café was added, then a larger store, offices, The Great Hall, and finally The Winery. In all, the Glen Arbor flagship has seen five expansions over the past 28 years. Our latest project is the transformation of the former Grand Café into The Cherry Public House.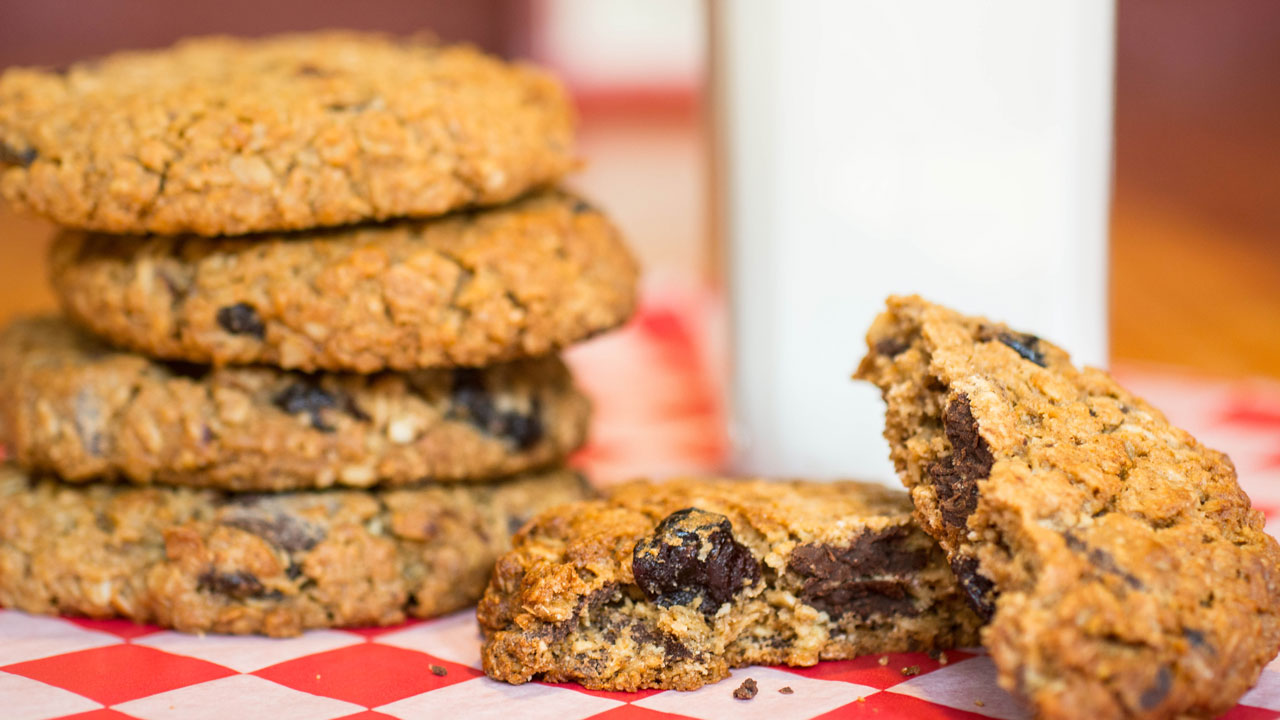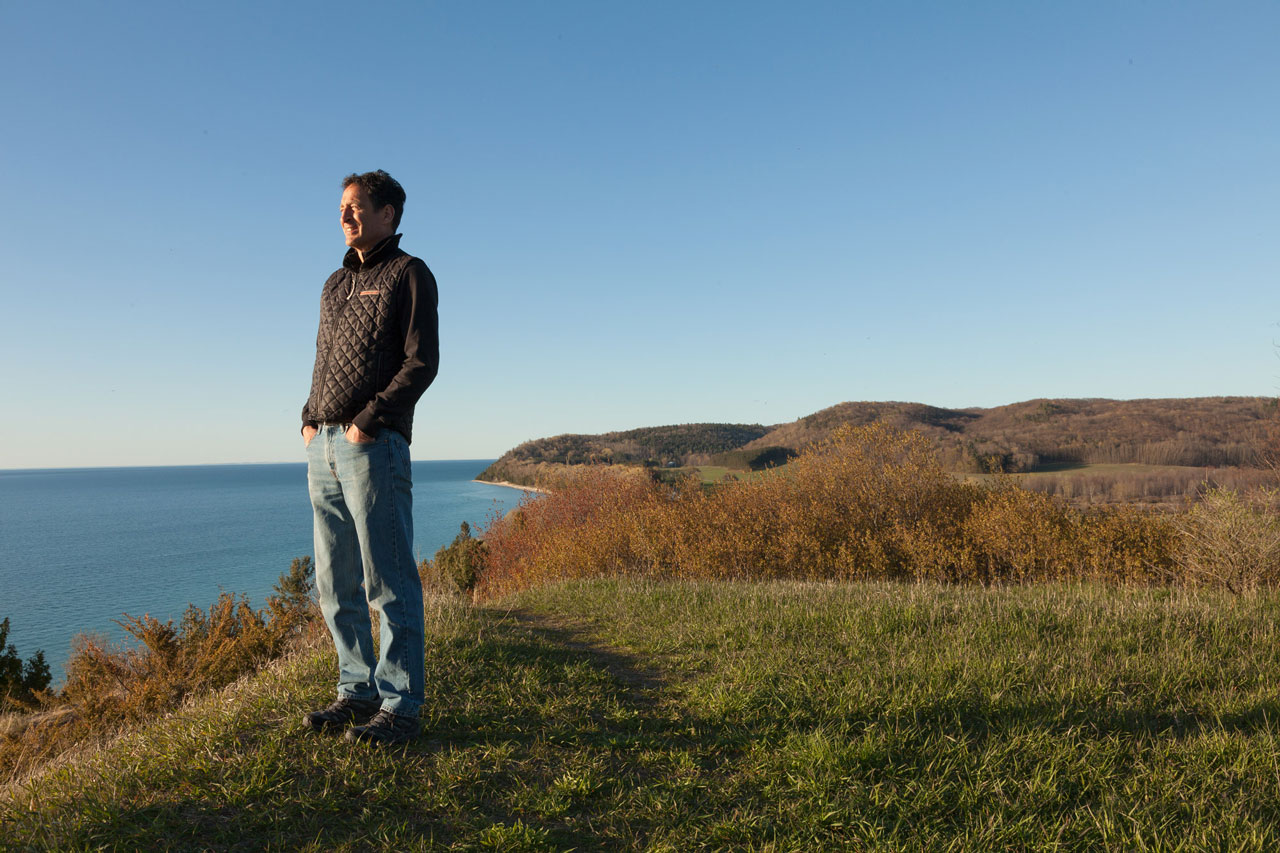 Branching Out
Bob's original eight products have grown to a cornucopia of some 200 cherry-based products including chocolate-covered cherries, BBQ sauce, jams, jellies, salsas, nut mixes, ice cream toppings, baked goods, condiments, summer sausage, soda pop, cherry wine and cherry beer.
The company's geography has grown, as well. Beyond Glen Arbor, Cherry Republic now makes its home in six retail outlets: Downtown Traverse City, Charlevoix, Ann Arbor, Frankenmuth and, most recently, downtown Holland. Cherry Republic has a thriving corporate gift-giving business, and its mail order sales (especially during the holidays) are wildly successful.
Life, Liberty, Beaches & Pie!
Along the way on this crazy journey, Bob has not lost sight of the original motto printed on the back of his first Cherry Republic T-shirts. He still believes in 'Life, Liberty, Beaches and Pie,' and he runs his company according to those principles. He believes in giving back to his community, creating a fun work environment for his employees, protecting our precious lakeshore, supporting cherry farmers, and making sure every customer feels welcome and gets the chance to experience what he loves most: Northern Michigan.